| | |
| --- | --- |
| News for Automotive Tool and Equipment Professionals | October 2012 |
ETI Exclusives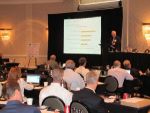 Build A Better Scan Tool
Contributed By Bob Chabot

At ToolTech 2012, Scott Bolt, MAHLE Test Systems Chief Engineer, shared a presentation titled "Difficulties in Aftermarket Data Release". As one who comes from the independent aftermarket service and repair sector, I am continually amazed at the insights gained by attending the key industry events hosted by the Equipment and Tool Institute (ETI). Bolt's presentation was one of several that left me more enlightened for being present. Read More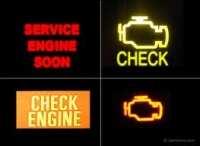 SAE OBD Symposium – Anaheim California, September 18-20, 2012
A Service Perspective By Kathy Kedzior, Manager MAHLE Test Systems, Chair of SAE's Service Technology Program Committee

Vehicle on-board diagnostics was introduced in 1985 and helped to standardize the way in which vehicle emission systems could be monitored. By 1988, most cars and light trucks were equipped with OBD. SAE designed a standard connector plug also know as a Data Link Connector as well a set of test signals to go along with the system. The EPA applied this new technology to make the servicing of the vehicles easier, allowing a mechanic to monitor the running of an engine and also to test for faults using a diagnostic scan tool. On Board Diagnostics have come a long way since 1985. The OBD system and requirements on vehicles have proven over time how valuable it is not only to reducing emissions but to vehicle technicians as well. OBD-II provides access to data from the engine control unit (ECU) and offers a valuable source of information when troubleshooting problems inside a vehicle. Read More


ETI Member Company Profile - Innova Electronics Corporation
The year was 1990. The average price for a gallon of gasoline was $1.34. And OBD2 technology hadn't yet been standardized on vehicles. It was also the year that Innova Electronics, Corp. and the INNOVA® brand of automotive diagnostic equipment launched. INNOVA was established by Equus Products, an automotive aftermarket diagnostic and test and tune equipment manufacturer, to serve as its R&D arm for providing automotive OEMs, technicians and consumers with new innovative tools and services for diagnosing the computerized vehicles of today and tomorrow.
Read More

ETI Member Company Profile - Spanesi Americas
Spanesi has a long and rich history of being at the forefront of innovation in the automotive repair industry. Spanesi was founded in 1989 by Orazio Spanesi and has become synonymous with constant growth and improvement. Raised with an innate vocation for cars and mechanics, Orazio Spanesi's dream started when he opened a body shop in a small town in the province of Padova Italy in 1969 after beginning his career as a panel beater in 1958. Driven by his desire to learn everything there was to know about the industry, he began travelling, first around Italy, then around the world. Spanesi came to realize the inadequacy of the repair systems in use at the time, which were too slow and too complicated and founded his own company to fill the void in the repair industry.
Read More
Messages From ETI Leadership


Note To Self…
By Jessie Korosec, Marketing Manager
This is not the typical article that would normally appear in the ETI Industry Update, but the message is so compelling that I wanted to share it with all of you.

At the end of the day, ETI is about people and relationships. Yes, ETI is made up of member companies, but is it the people – mentors, colleagues, and friends - within those companies, that are the heart and soul of the Equipment and Tool Institute.

I recently had the pleasure of viewing a moving piece by Dale Earnhardt Jr that aired on "CBS This Morning" as part of a series entitled "Note to Self" in which he reads a note that he wrote to the 16-year-old version of himself. The letter describes his thoughts, fears, his relationship with his legendary father, his connection with his mother, and insights on his career.

Everyone can relate to this piece is some way. Everyone has hopes and dreams. When you look back on how you got to where you are, who you are, the things you thought were important, and how different you view things today, I guarantee there was more than one time you said aloud 'If I knew then what I know now"…

Dale Earnhardt Jr's letter begins "Now writing this letter to you is going to force me to think pretty deeply about my life, and you know thinking deeply was never one of your favorite activities…"

Watch the video here
Read the article here

My Perspective on California S.B. 750
Charlie Gorman, Executive Manager
On September 26, 2012 California Governor Jerry Brown vetoed S.B. 750 introduced by Senator Hernandez and sponsored by BMW. The bill sought to permanently exempt automakers from providing electronic key code information to locksmiths if they provide direct replacements through overnight delivery.
When the original law requiring automakers to provide key codes was passed in 2006 BMW was granted a temporary exemption until 2013 because they didn't have a key duplicating system deployed in the field. All replacement keys had to come from an inventory held in BMW's offices in New Jersey. S.B. 750 sought to make BMW's exemption permanent.
I'm not going to say whether this is a good bill or a bad one. As with most arguments, I can see pluses and minuses on both sides. My reason for writing this article is to try to put everything into perspective for tool and equipment companies.
Read the article here
Industry Insights
Family Feud: Detroit Tries To Win Mid-size Sedan Battle
The Bottom Line on NBC News
The recovery of Detroit's automakers is about to face its stiffest challenge yet on an unlikely battlefield: The sizzling market for midsize family sedans, as General Motors and Ford square off against Japanese, Korean and German rivals. But the two vehicles face an uphill fight against the three market leaders -- the Toyota Camry, Honda Accord and Nissan Altima -- all of which are new or recently redesigned. Add in the latest offerings of the Hyundai Sonata, Volkswagen Passat and Chrysler's existing 200 and Dodge Avenger cars, and the market is as crowded as it has ever been.

Read the entire article
Designing for 2016: It's All About Aerodynamics
Automotive News
Four years from now, vehicles emerging from the world's design studios will be more aerodynamic -- and more sculpted. Extreme design will be out of favor. You'll see fewer bumps and bulges and asymmetrical shapes, the kinds of things that kept popping up in the past decade. Glitzy, blinged-out headlights may disappear, too, but in general front ends will be more distinctive and more expressive of the brand. Wheels could be smaller, and downsized engines may allow for shorter overhangs and longer wheelbases.

Read the entire article
Japan's Automakers Scale Back Production in China as Sales Drop
The New York Times
Japanese automakers, including Toyota and Nissan, are cutting back production in China after anti-Japan protests that closed dealerships and darkened the sales outlook in the Chinese car market, one of the world's largest. Production slowdowns are a normal feature of the auto industry in mature markets like the United States and Japan, where inventories are kept from ballooning, keeping pressure off automakers that would push them into offering discounts, at a cost in profitability.

Read the entire article here
When Non-Driving Factors Affect Auto Insurance Premiums
The New York Times
Automobile insurers may use factors unrelated to driving, like education and occupation, in determining rates. Now, a consumer group is urging state insurance commissioners to restrict insurers' ability to use those factors, arguing that the result has been unfairly high rates for lower-income drivers. Stephen Brobeck, executive director of the Consumer Federation of America, said in a call this week with reporters that premiums should mainly reflect factors like accidents, speeding tickets and miles driven.
Read the entire article here
Business Buzz
How to Hold Meetings That Nobody Hates
American Express Open Forum
Meetings are often dreaded by many employees, and even many managers. Without planning, they can be boring, unproductive and just plain draining. In order to hold meetings that nobody hates attending, you need to hold a new kind of meeting. The need for meetings can be different for every company. You can have daily, weekly, monthly and quarterly meetings. But no matter how often you bring your people together for a meeting, there are several keys that keep meetings productive and, well, less hated.
Read the entire article
Are Your Marketing E-Mails Illegal?
American Express Open Forum
It's one thing to send an e-mail about your small business to your list of subscribers, and to use that list to grow and develop potential sales. It's another to put on the proverbial black hat, as a marketer, and veer toward unethical e-mail practices. Here's a look at what black-hat behavior looks like in terms of e-mail marketing and how to avoid such practices and the consequences they can bring.
Read the entire article
Wise Words
The greatest challenges may also be the greatest opportunities.

You are receiving this message because either you or a friend opted you in at
www.etools.org