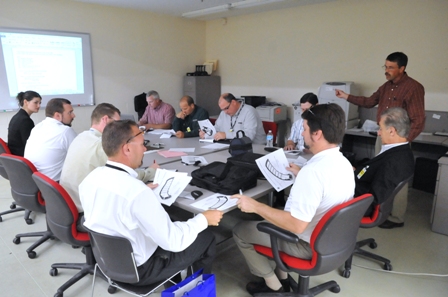 SAVE THE DATE FOR
SUMMER TECH WEEK 2012

June 11-14, 2012

Headquarter Hotel
Hyatt Regency
Dearborn, Michigan, USA

Monday

June 11, 2012

Tuesday

June 12, 2012

Wednesday

June 13, 2012

Thursday

June 14, 2012

ETI

Vertical Group Meetings

General Motors

Chrysler

Ford Motor Company

VW/Audi

OEM Appreciation Dinner at The Henry Ford Museum

New technologies bring new challenges and that means new opportunities for the automotive aftermarket.

In the ever evolving automotive world, staying up to date on new technologies that affect the aftermarket tool and equipment industry is imperative. During Summer Tech Week, ETI members get the latest information on new model vehicles and any updates that may affect the industry and learn of new technologies that are coming out and plan for those new technologies.

ETI Summer Tech Week provides ETI Members with the opportunity for dialogue with the OEM's and receive the necessary information to provide the needed tools and equipment. Through OEM presentations, panel discussions and hands-on demonstrations, automakers discuss the upcoming service needs of new makes and models, and the changes necessary in the tool and equipment industry to meet those needs.

Summer Tech Week is the only industry event where the OEM's share information regarding their vehicles to ensure that the industry has the necessary information to provide the needed tools and equipment and showcase their new launches and discuss any new tools or equipment that these new vehicles may require.

The main focus of Summer Tech Week is to ensure that the proper tools, equipment, and information are in the shops by the time the new models hit the streets. Summer Tech Week also provides an opportunity to ensure that everything is updated for models that have already been released.

There is no better forum for the Automakers to communicate new information and tool requirements to the manufactures of tools and equipment. Summer Tech Week is an opportunity for the engineers and designers of the OEM companies to meet with the makers of tools and equipment to discuss and resolve issues before the products hit the market.