| | |
| --- | --- |
| News for Automotive Tool and Equipment Professionals | September 2013 |
ETI Exclusive
Beyond the VIN: Vehicle-Specific "As Built" Information is Critical to Providing Complete Repairs
Contributed by Bob Chabot

Automotive industry innovation has gradually transformed what it means to be an automotive service and repair technician. Just as vehicles have become more complex and computerized, so too has the profession of maintaining and fixing these vehicles. Once more gradual in its pace, change has accelerated in recent years to morph a trade that once was primarily mechanical into one that requires new technical, diagnostic and electronic competencies. It also requires the acquisition and continual upgrading of new skills in using modern tools, equipment and other related resources. Read more...
Messages From ETI Leadership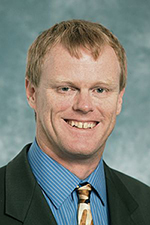 Message From Our President
Ben Johnson, Mitchell1

Some may remember, I predicted in the May newsletter this would be an exciting year for our industry. But I have to say, I underestimated just how exciting it has been so far - and there's no end in sight.

Vehicle Telematics is now much more than a buzzword. There is a consortium of industry associations and large aftermarket companies meeting regularly to discuss what steps we as an industry need to take to realize the full potential of the information the vehicle can make available to the service network. Both from OEM-fitted technologies and from the ever-increasing number of offerings from aftermarket suppliers, vehicle telematics has the potential to once again change the way vehicles are serviced and maintained. The intelligence we can gather about the vehicle before it gets to the service bay, and the new ways the vehicle owner can be engaged in the process, is truly exciting.

With opportunity come challenges. From a simplistic view, the aftermarket service industry seeks a level playing field with the OEMs relative to the information made available to each channel. As a practical matter, the OE installed systems were not designed for that and the familiar J1962 (OBDII) connector was not designed for it. ETI is taking a leadership role in the consortium as the recognized industry association which understands best the technology being built into the vehicles. ETI will help evaluate the technical feasibility of the features companies are asking for and will guide the negotiations between the OEMs and the service providers as we seek a level playing field for all involved in the service landscape.

Meanwhile, other vehicle technologies continue to emerge. Know that your industry association is taking the appropriate steps to insure you are represented fairly and we keep all service channels relevant. It is truly the only way our customers' expectations can continue to be met.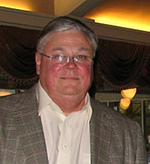 Do Diagnostic Tools Cost Too Much?
Charlie Gorman, ETI Executive Manager


With the increased complexity that technology brings to the automobile, has diagnosis become too difficult because the equipment used to perform diagnosis has become too expensive? This is a question I have been asked several times this year.

The premise is that, with constant advancement in vehicle computer technology, shops are going to need more sophisticated scan tools to keep up; most shops can't afford to purchase them all, so … what do they do? Read more...


Registration Is Now Open For The Equipment and Tool Institute's Winter Tech Week
Jessie Korosec, ETI Marketing Manager

Don't miss out on this opportunity to gain valuable information on new and upcoming vehicles December 3-5, 2013 at the Hyatt Newport Beach in California.

ETI's Tech Weeks are the only industry events where the OEMs share information regarding their vehicles which ensures the industry has the necessary information to provide the needed tools and equipment. The main focus of Winter Tech Week is to ensure that the proper tools, equipment, and information are in the shops by the time the new models hit the streets. Read more...

Industry Insights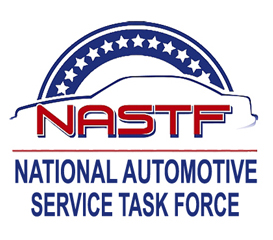 NASTF Spring 2014 General Meeting Joining ATE Seattle

St. Johns, FL. In a joint announcement by NASTF and the Automotive Service Association Northwest (ASA Northwest), the NASTF Spring 2014 General Meeting is set to precede the Automotive Training Expo (ATE) on the afternoon of Thursday, March 20, 2014, near the Seattle-Tacoma airport in Washington State.

"The NASTF Board of Directors was very excited to accept the invitation from ASA Northwest, the event producer of ATE, to bring our Spring 2014 General Meeting to technicians in the Northwestern U.S," explained Skip Potter, NASTF Executive Director. "NASTF wants to be where the techs are; and ATE is a perfect opportunity for us." Read more...

Global Telematics Market to Grow at a CAGR of 22.67 % During 2012-2016
Telecom Tiger

The analysts forecast the Global Telematics market to grow at a CAGR of 22.67% over the period 2012-2016. One of the key factors contributing to this market growth is the increasing awareness of road safety.

The Global Telematics market has also been witnessing increased adoption of the voice recognition feature in telematics systems. However, downward pricing pressure could pose a challenge to the growth of this market. Read more...

SEMA Show To Include Morning 'Cars & Coffee' Program This Year
After Market News

DIAMOND BAR, Calif. – Among the new attractions at the 2013 SEMA Show will be Cars & Coffee – SEMA Edition. Taking place in the outdoor patio on the south side of the LVH (adjacent to the LVCC North Hall) from 8–9 a.m. each morning of the show, "Cars & Coffee" will give attendees a great place to start their day, according to show organizers.

Attendees will be able to grab a cup of coffee and a donut, check out some cool vehicles, mingle with colleagues and then get a jump start on their day by visiting the newly expanded featured exhibitors section at the LVH. Featuring some of the industry's newest exhibitors, the LVH exhibits open at 8 a.m. – well before the Las Vegas Convention Center show floor opens. Read more...

Trade Secrets
By Bob Cerullo, MOTOR Magazine

A successful shop owner is constantly looking for ways to improve his business. Great ideas can come from anywhere, including customers, employees and successful businesses in other fields.

If you run a successful shop you're probably a pretty savvy technician and business person. You've learned through mistakes over the years and have used good common sense to make your business work. However, there's always something you can learn from what has worked well for successful businesses and implement or adapt those ideas to your own shop to help your business grow and prosper.
Read more...

Business Buzz
AAIA Announces First Members-Only Webinar Focusing On The Affordable Care Act
After Market News

BETHESDA, Md. – The Automotive Aftermarket Industry Association (AAIA) is hosting a complimentary, 30-minute, members-only webinar at 11 a.m. EDT on Sept. 18, focusing on employee eligibility for Health Insurance Exchanges. This is the first in a series of five webinars being hosted by AAIA this fall on different aspects of the Affordable Care Act (ACA). The webinar will be presented by Anita Baker, managing partner, employee benefit plans, CliftonLarsonAllen LLP. Read more...

12 Reasons to Stop Multitasking Now
Fox News
We all do it: Texting while walking, sending emails during meetings, chatting on the phone while cooking dinner. In today's society, doing just one thing at a time seems downright luxurious, even wasteful.
But chances are, you're not doing yourself (or your boss, or your friends and family) any favors by multitasking your way through the day. Research shows that it's not nearly as efficient as we like to believe, and can even be harmful to our health.
Read more...
Call for Articles
ETI invites all of its members to submit articles on their company, products and services for inclusion in our ETI Industry Update. This is your opportunity to highlight who you are and what you do, and get some free PR in the process. In addition we are always looking for articles of interest to our Members. If you can write a short article, please look at our submission guidelines here or email Trisha at ETI.
You are receiving this message because either you or a friend opted you in at
www.etools.org