ETI EVENT UPDATES

ToolTech 2012 Is Fast Approaching

Take advantage of this opportunity to be a part of ToolTech
Company Showcase - Speakers - One-on-One Meetings - Networking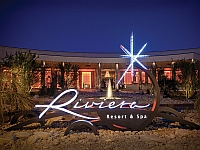 April 17-19, 2012
The Riviera, Palm Springs, California

This year's theme:

OEM's and The Aftermarket…A New Direction…Renewed Partnership

It's time to take another look at the aftermarket's income potential by exploring the OEM's as a supplier rather than just a customer. OEM's have begun entering the aftermarket, and this presents new opportunities for ETI members to capture an emerging market. Read More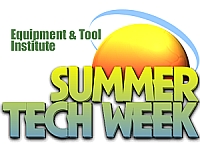 SAVE THE DATE FOR
SUMMER TECH WEEK 2012

June 11-14, 2012

Headquarter Hotel
Hyatt Regency
Dearborn, Michigan, USA
Tentative schedule
Monday

June 11, 2012

Tuesday

June 12, 2012

Wednesday

June 13, 2012

Thursday

June 14, 2012

ETI

Vertical Group Meetings

General Motors

Chrysler

Ford Motor Company

VW/Audi

OEM Appreciation Dinner at The Henry Ford Museum
Read More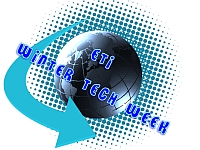 SAVE THE DATE FOR
WINTER TECH WEEK 2012

December 3-7, 2012

Yokohama, Japan


Winter Tech Week provides ETI Members with the opportunity to receive vital information that will help them provide safe and effective tools and equipment to their aftermarket and OEM. ETI Members gain knowledge of new technologies, receive instruction on the servicing and repair of new model vehicles, and learn of repair and service tools that may be needed for the new models. Through OEM presentations, panel discussions, hands-on demonstrations, and vehicle viewing, these professionals discuss the upcoming service needs of new makes and models and the changes necessary in the tool and equipment industry to meet those needs.

The main focus of ETI's Winter Tech Week is to ensure that the proper tools, equipment, and information are in the shops by the time the new models hit the streets. Winter Tech Week also provides an opportunity to ensure that everything is updated for models that have already been released.
--###--

2012 ToolTech Sponsors
Thank You for your Support!

In This Issue


Winter Tech Week 2011 Report


R134a Contamination


Telematics and the Aftermarket


High Strength Steel Service Procedures


Technology Vs. Serviceability


Message from ETI's President
Follow us